2 Ways to access—from your phone or a computer
Download the app to access the curriculum library from your smart device or check out the web app to have the same great experience from your computer.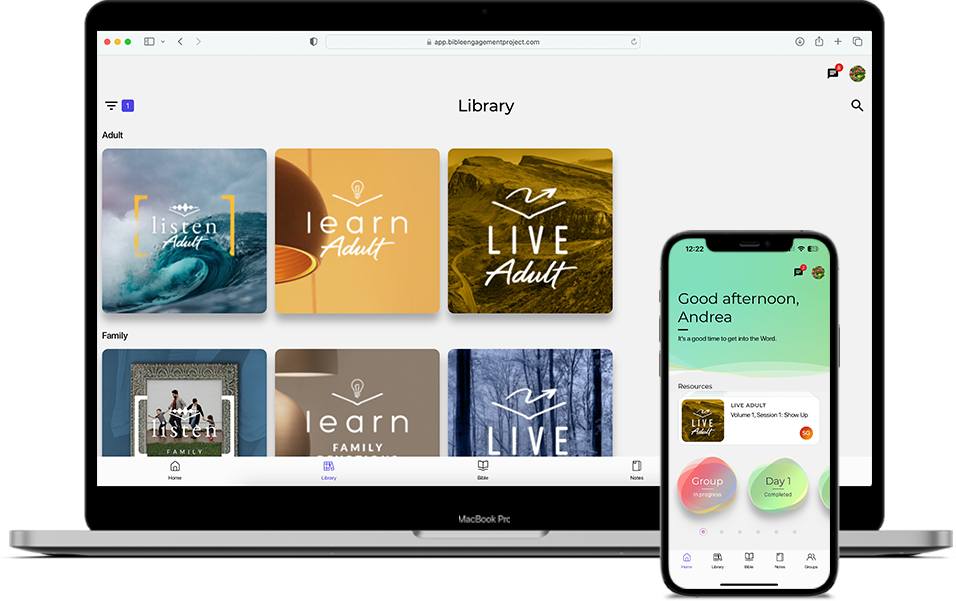 Access the entire curriculum library
Easily teach a session, participate in a small group, or engage with the Bible on your own from your mobile device or a computer.
Group Features
Build community around discipleship by inviting others to join you, assigning a resource to your group, and using the in-app messaging.
Personal Study Features
Take notes throughout the curriculum or Bible and engage with Scripture in the version you prefer.
Offline Viewing
With the option to download every session for offline viewing, you can have access to the curriculum, even if you don't have internet access.
Home dashboard
The "Home" tab helps you keep track of your current resources and your progress and personalizes the experience just for you.
Save and print
Easily download the resources you need and print from your computer or even right from your phone.
More Great Features on the App

Library
Access the library on a phone or computer

Groups
Easily invite others and set up groups

Messaging
Stay connected with in-app messaging

Notes
Take notes on what you're learning

Bible
Engage the Bible from the app

Translations
Choose from multiple Bible translations