Digital curriculum that guides your small group through the story of the Bible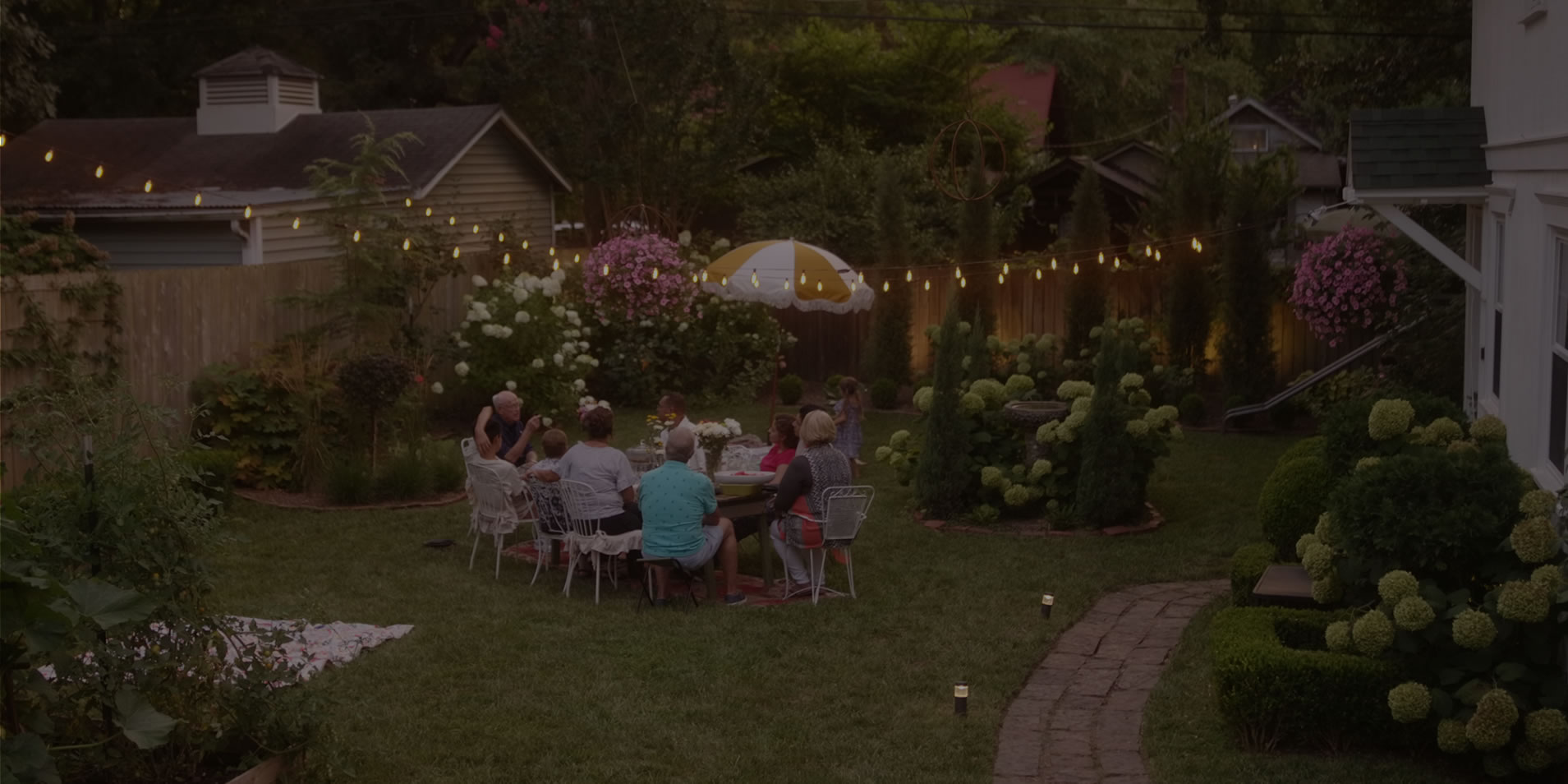 Create a foundation for personal Bible engagement
Listen Adult engages people with Scripture during sessions and guides them to engage on their own time. Not only that, they'll learn how to truly engage the Bible even once this small group ends.

Focus on discussion and reflection
Create connection and encourage participation with reflection questions throughout the session.
Thought-provoking videos
Emphasize biblical truths with inspiring content and captivating visuals that enrich the lesson.

Personal devotions
Get people exploring the Bible on their own with devos that coordinate with session content.

App-delivered
The dedicated app makes being part of a Listen small group simple and convenient for everyone.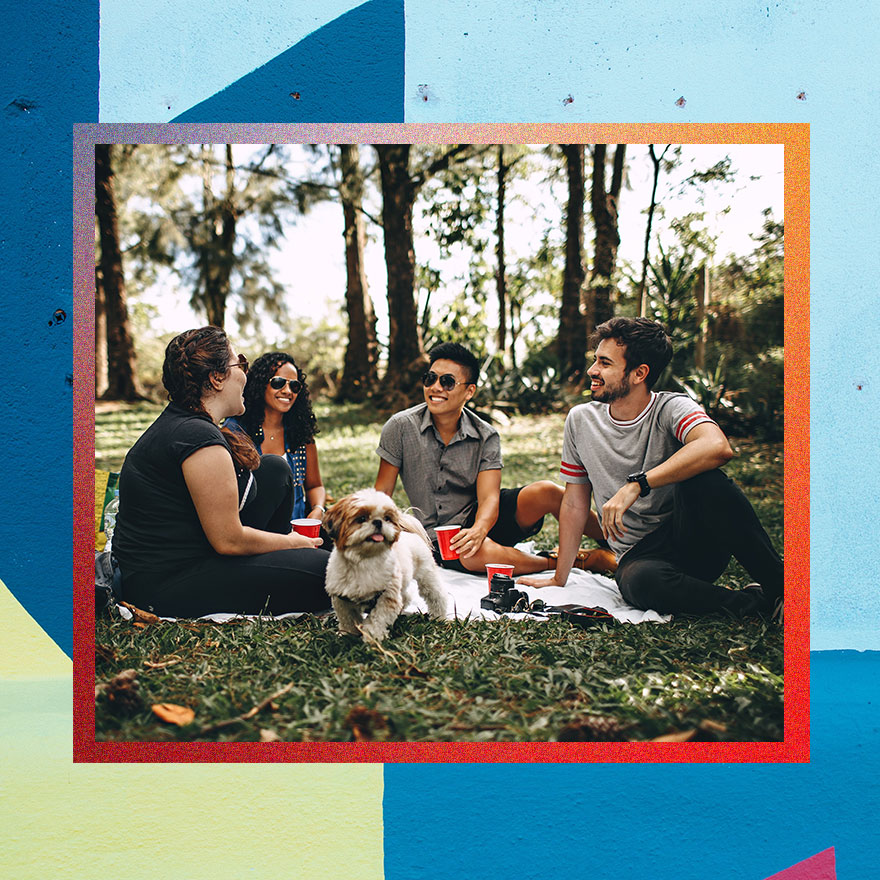 SMALL GROUPS THAT BRING PEOPLE CLOSER TO THE BIBLE AND TO EACH OTHER
This isn't your average small group. By the time you're done with the Listen Adult sessions, your small group will be a supportive community that knows how to dig into the Bible and apply it to life. Thanks to enriching videos and intriguing discussion questions, this curriculum will create the kind of moments that inspire members to continue engaging deeply with the Bible all week long.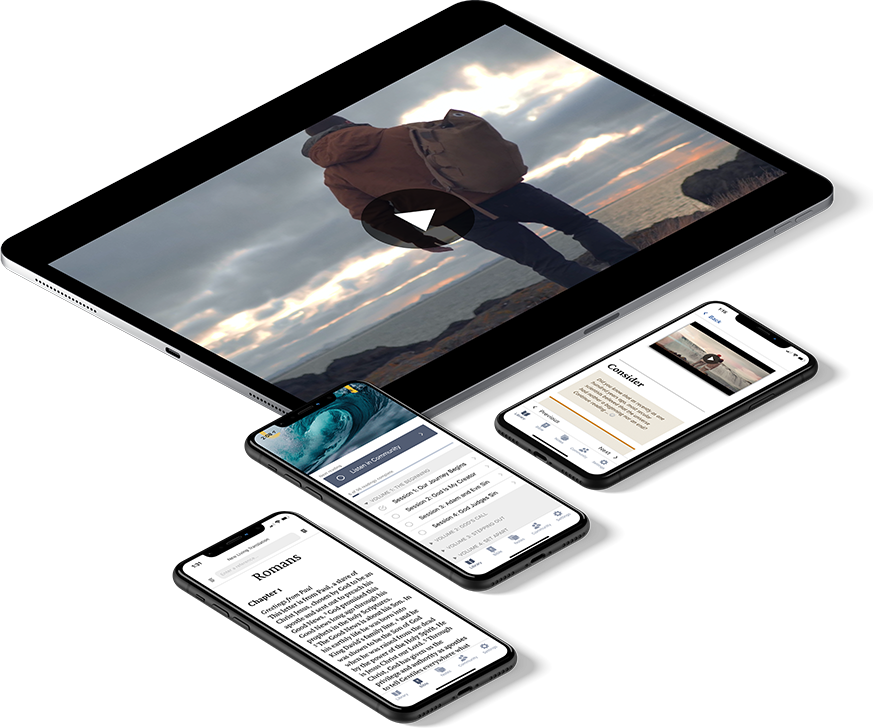 EVERYTHING YOU NEED TO CREATE A THRIVING ADULT SMALL GROUP
40 weeks of small group curriculum
Coordinating personal devotions for students
1 video each session to guide discussion
Access to coordinating family devotions for parents in your group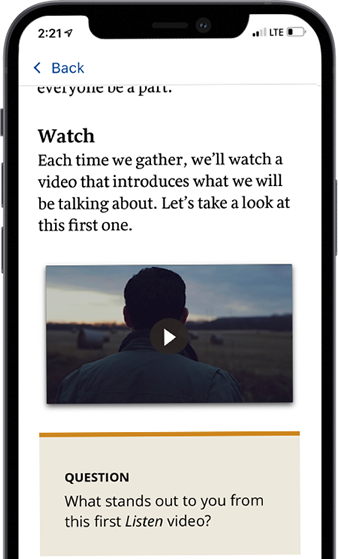 WITH THE BIBLE ENGAGEMENT PROJECT APP, YOU CAN . . .
ACCESS THE CURRICULUM ANYTIME

EASILY INVITE MEMBERS OF YOUR SMALL GROUP

TAKE NOTES ON DISCUSSION, PRAYER REQUESTS OR REFLECTION

ENCOURAGE YOUR SMALL GROUP WITH COMMUNITY MESSAGE BOARDS

ACCESS THE BIBLE FROM RIGHT INSIDE THE APP
Curriculum that works together across age levels
Everything you need to root your church in the Bible—all in one subscription!

Preschool Curriculum

Kids Curriculum

Youth Small Group

Adult Small Group
+

1 Subscription to Logos Bible Software
Bible Engagement Project Edition
See more