To see real transformation in their lives, people need to read and engage with God's Word. But there's always an excuse...




You know the Bible has the answers people need—but how do you get them to read it?
Everything you need to get your church into God's Word—all in one subscription
Age-Aligned Discipleship
All age levels follow the same scope and sequence so the whole church can learn together.

Easy Access
Leaders and group members access everything they need through the dedicated app.

Flexible for any ministry
Get access to all age levels and use what works best for your church.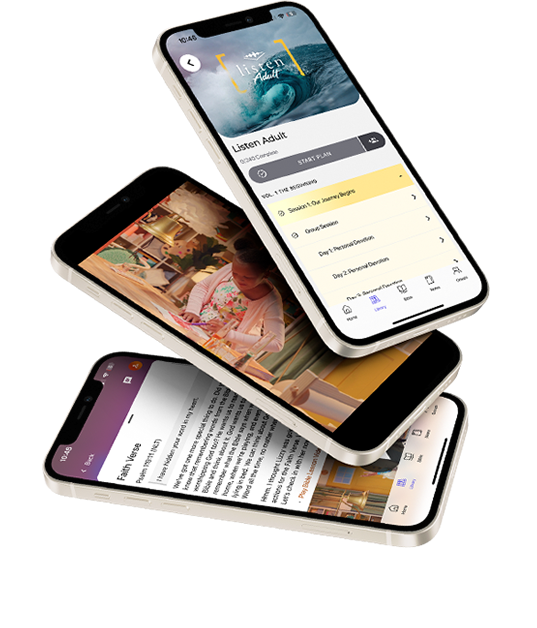 "
"The church of today is birthed in the family, and that's where we need the Holy Spirit to guide and direct us more than ever. Bible Engagement Project has been the key to ushering in moments where my family meets the presence of God."

– Pastor Headrick Hunkin, Waipahu, HI
"For many of our students, this is the first exposure they have had to Bible stories. It's amazing to see how engaged they are and how they remember what they're learning. We've had three salvations so far over Zoom!"

– Pastor Rocio Carballo, Houston, TX
"Bible Engagement Project is a blessing to this diverse church. It comes with graphics, promotional material, small-group leader training, and all materials in-app, so I don't have to go print anything for all my small group leaders; I just send them a link to download the app, and they have what they need."

– Pastor Alan Dionson, Pomona, CA
Previous
Next
Curriculum for every age
Use each age level on its own or choose more than one for an age-aligned program.
Everything you need to root your church in the Bible—all in one subscription!

Preschool Curriculum

Kids Curriculum

Youth Small Group

Adult Small Group
Ready to create a church rooted in Scripture?

Subscribe to Bible Engagement Project
Subscribe to Bible Engagement Project

Download the App

Invite your church
​See everyone engage with the Bible!
See everyone engage with the Bible!