Deeper Bible
engagement
Spiritually
engaged families
Unity in your
church
Tired of seeing people live stuck in their faith?
Culture is bombarding your church with messages and agendas, and if they're not grounded in the Bible, people can become confused and unsure of what they believe.
Your church needs a way to grow together—into all Christ has for them.
Help your church fall in love with the Bible

Cohesive Plan
Every curriculum in the library works together to develop lifelong faith and a passion for the Bible.
Age-Aligned
All age levels follow the same scope and sequence so the whole church can learn together.
Family Discipleship
Empower families to be active in their child's faith journey with Family Devotions.
Explore the curriculum library
Each curriculum is available for preschool, kids, youth, and adults.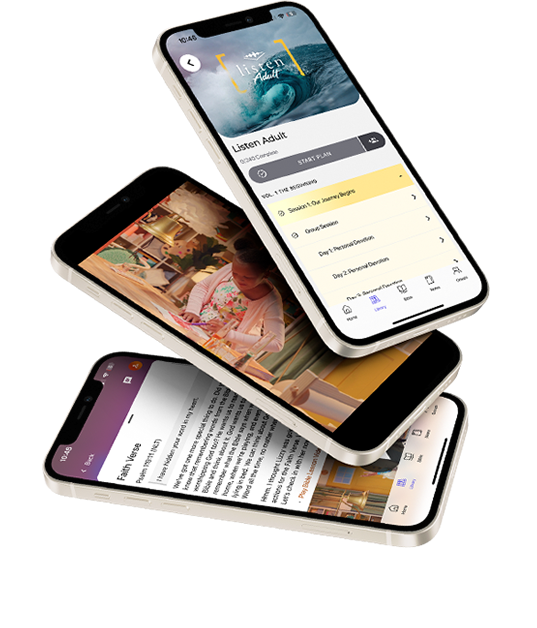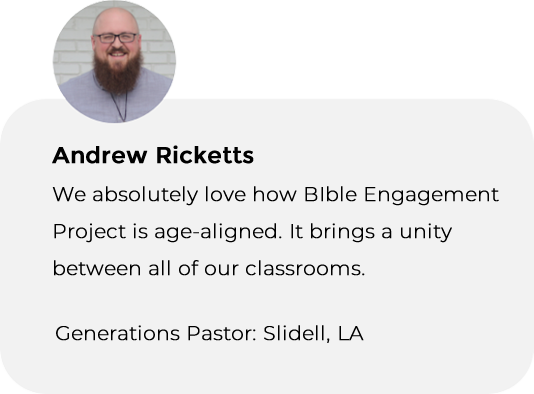 Story 1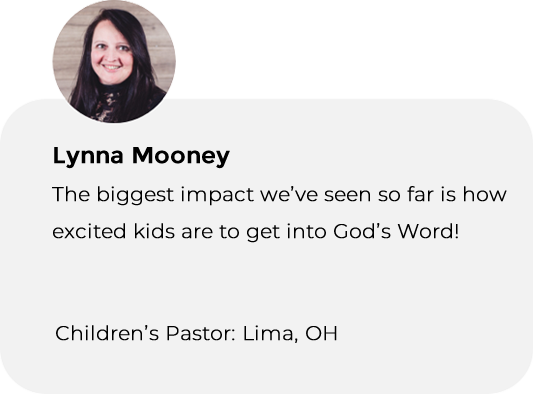 Story 2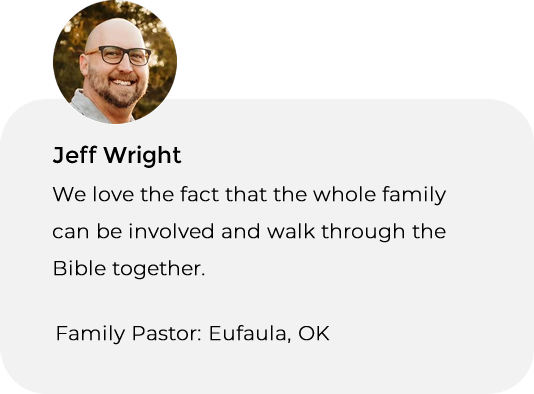 Story 3
How it Works

Give your church access.
Invite leaders and group members to access the curriculum right from their mobile device.

Learn in community.
Each age level has weekly time where they can learn in a group.

Engage throughout the week.
Equip each age level with personal devotions or Family Devotions that help them engage with the Bible throughout the week.