Get everything you need to teach your students to live out Jesus' plan for them.

Faith Lived Out
Teach students how to live out the radical change that Jesus brings when we encounter Him.

Discussion-Focused
Engage students with videos and questions designed for honest discussion.

Personal devotions
Show students how to explore Scripture on their own with coordinating devos.

App-delivered
Simplify prep and teaching for leaders and engage students in the Bible—all in one app.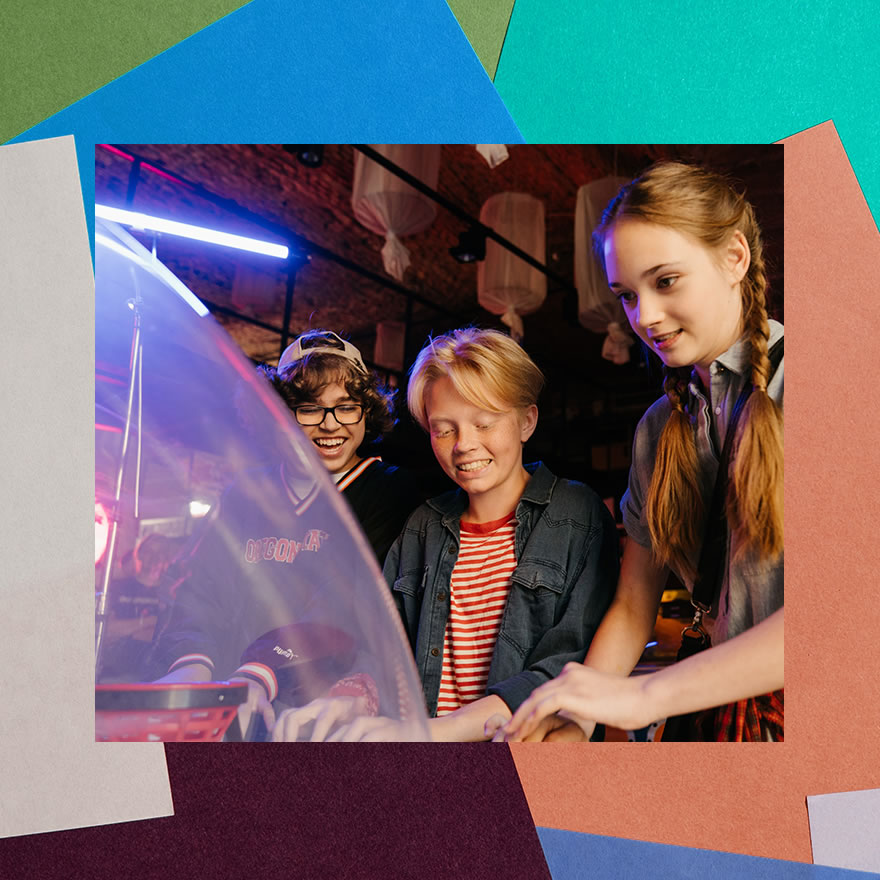 Connect your students to the extraordinary person of Jesus
Your students are growing into the people they'll be as adults. Live curriculum can help them connect their identity to Christ and center their life choices around Him by teaching them how to live out the same transformations as Bible characters encountering Jesus.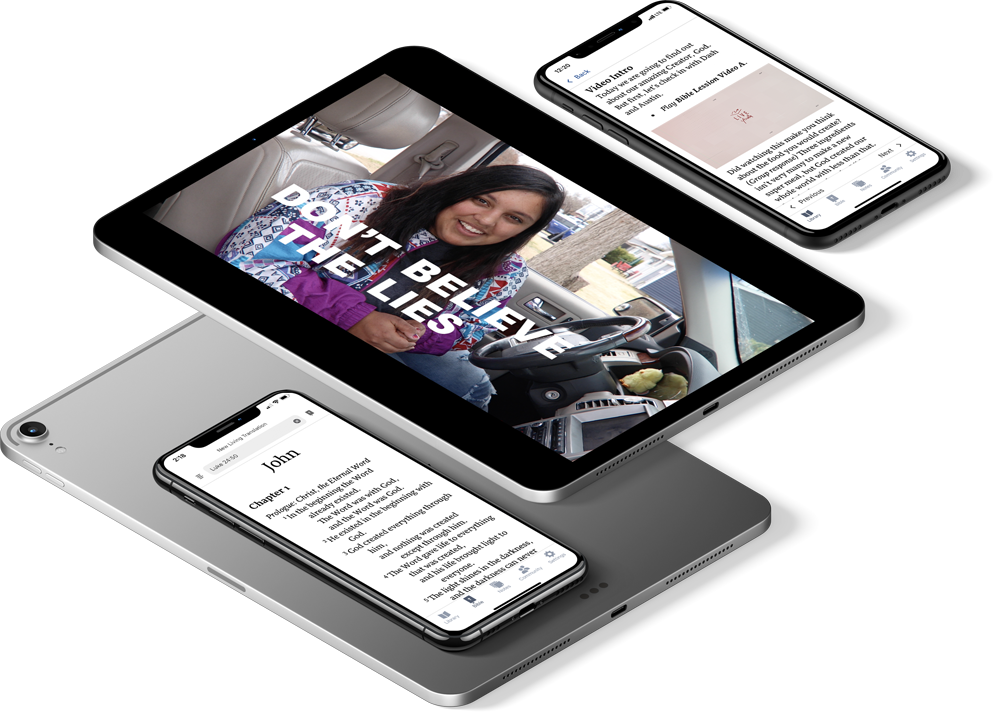 Everything you need to get students into the Bible
40 weeks of youth small group curriculum
Coordinating personal devotions for students
1 video each session to guide discussion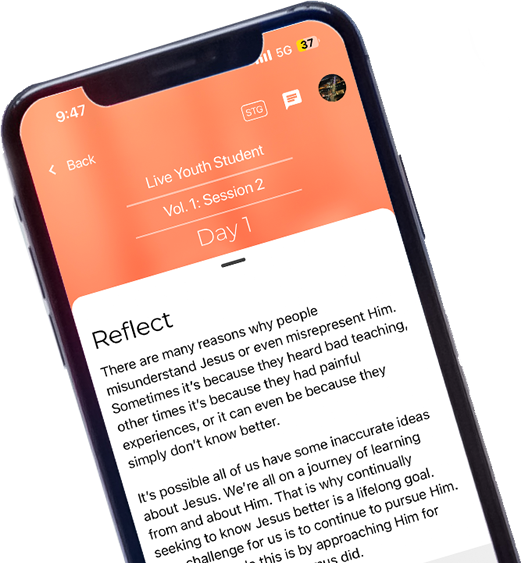 With the Bible Engagement Project app, you can. . .
Access the curriculum library anytime

Teach straight from your phone

Easily share lessons with your team and students

Take notes on discussion, prayer requests, or reflection

Build community with your students

Encourage students throughout the week
Every age can learn together